Javier Rodriguez, O.D.
Javier Rodriguez, O.D. received his Doctor of Optometry from the Illinois College of Optometry in 2017. He earned his Bachelor of Arts in Biology and Pre-Optometry, and a Minor in Spanish at Augustana College, Rock Island, Illinois.
Dr. Rodriguez specializes in ocular disease and vision therapy. He holds certification in competency-based examination in the Treatment and Management of Ocular Disease from the International Association of Boards of Examiners in Optometry.
On becoming an optometrist, Dr. Rodriguez says he knew he wanted to help people and had always enjoyed math and science. He shadowed his childhood optometrist, who also provided vision therapy, and realized the difference it had made in the lives of kids struggling to learn in school.
While in graduate school, Dr. Rodriguez realized the importance of optometry as a preventative health care beyond prescribing new glasses or contact lenses. Fluent in English and Spanish, Dr. Rodriguez finds it rewarding to help detect and manage patients with various eye diseases they otherwise may not have known they had. He enjoys helping to enhance his patients' vision, treating and managing their ocular health to improve their quality of life.
When Dr. Rodriguez is not with his patients, he spends quality time with his wife and their newborn daughter. He is a St. Thomas Catholic Church member and finds great interest in hiking, bowling, and disc golf.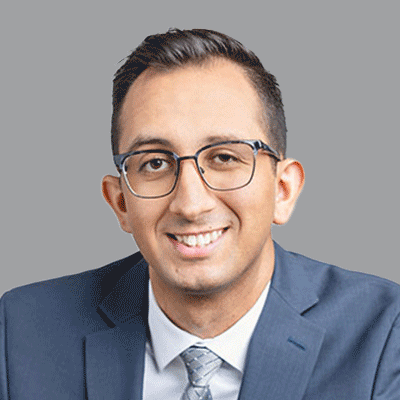 Family Friendly
Accepting New Patients
Speaks English
Speaks Spanish
---
Book now with
Javier Rodriguez, O.D.